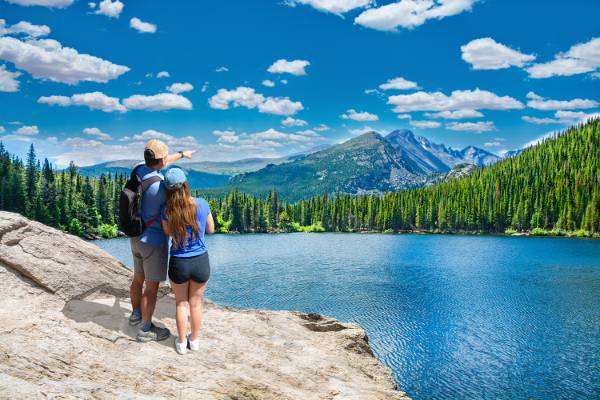 What destination to choose if you want to explore some remote natural places and enjoy some time outside the city's hustle? We can help you to get to the lands of towering snow-capped mountains tucked in green forests and spacious valleys, full of peaceful sceneries and hospitable locals.
You can see and experience even more on our daily Denver tours – trips to the remarkable landmarks of Colorado, which are not about sitting in the bus, but having active pastime outside. There you will be able to get familiar with the history and culture of the region, see some breathtaking views, and meet other travelers, who are fond of traveling and exploring. It's very easy to start the adventure – book the tour on our website right now!
Sites to visit
Colorado is a wealth of diverse walkable tourist attractions and activities to take at any season. What should you explore with us? With Explorer Tours company you will have a full-fledged observing excursion around the main sites near Denver, with stops at each location. You may start with one of our most appreciated offers – Mount Evans Tour – a day when you get to the highest peak of the Rocky Mountain range and enjoy a breathtaking view from it.
Or go for another great trip – Rocky Mountain National Park tour – an adventure to 5 diverse landmarks, each unique and significant. There are also Pikes Peak & Garden of the Gods and Denver Foothills tours, which combine exploring natural locations and historical heritage.
Book the tour
Leave the arrangement of the trip to the professionals and just light-heartedly enjoy your journey, because we are held accountable for providing the best service and programs. Trips by Explorer tours are the most convenient way to travel around Denver's surroundings since we organize pick-up and drop-off, lunch, and water supply. All the details are considered and well-organized to make your vacation truly perfect!
Visit our website https://denver-tour.com/ to book your next amazing trip.