A GUIDELINE TO ENJOY SKYLINE LUGE SENTOSA
Skyline Luge Sentosa is one of the more adrenaline-pumping activities among everything that Sentosa Island has offered. This attraction has been in operation for a decade since its inception in Singapore. The Skyline Luge Sentosa was designed for both children and adults. The tracks at Skyline Luge Sentosa pack with all the thrill for those in need of some adrenaline rush.
As added information, Skyline Luge Sentosa is divided into four carefully-designed luge paths that will surprise you, making it a worthwhile, joyful experience activity center for families, friends, and couples. If you want to know if Skyline Luge Sentosa Tickets are available on the dates of your travel, kindly check through Traveloka Lifestyle SuperApp on its website or mobile application to find out. Here are some details to help you choose which ticket luge paths to buy in Skyline Luge Sentosa.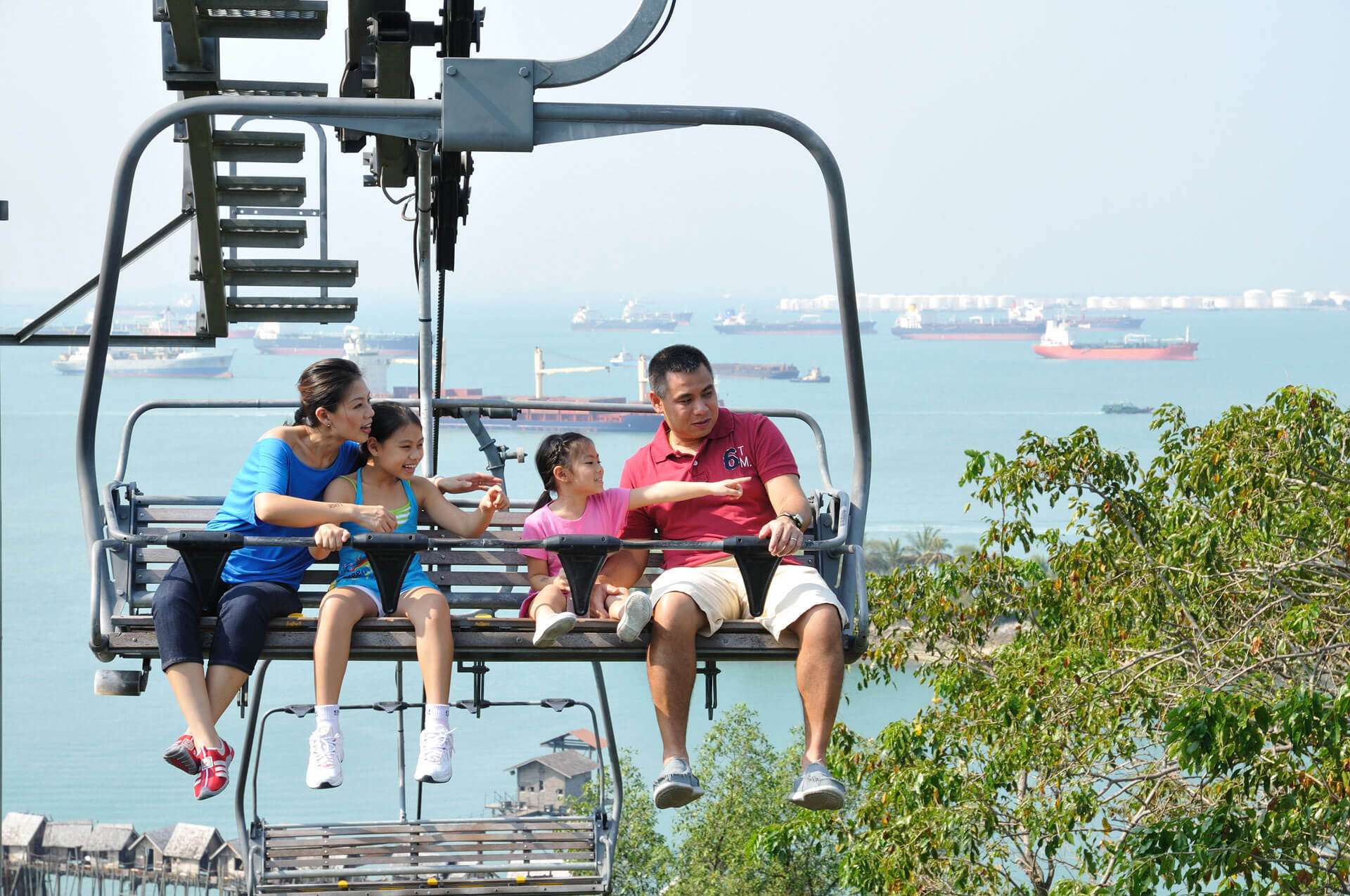 Expedition Trail
The expedition trail is the newest track in Skyline Luge Sentosa, around 658m in length. If you decide to take this track, try to slow down on some parts to feel breathtaking on the vibrant nature in the rainforest environment.
Jungle Trail
This jungle trail is the shortest track with only 628m in length in Skyline Luge Sentosa. The jungle trail has a lot in store for a group of friends, where features a luxuriant tunnel, hairpin corners, and long straight roads suitable for adrenaline junkies that you will find it fulfilling.
Kupu-Kupu Trail
The kupu-kupu trail guarantees a fun exploration of Sentosa's mystical forest and features a 638-meter trail that is also suitable for children.
Dragon Trail
688 m lenght, the dragon trail is the longest track at the Skyline Luge Sentosa, thus you should get the most of your visit with it. The track has elevated courses and features tight corners and multiple turns, which make for a heart-stopping experience.
Skyline Luge Sentosa's Skyride
To get to the top of the luge tracks, you will be transported by Skyride, a cable car that will spoil your eyes with the views of Singapore's skyline and sea around Sentosa Island. A Skyride is able to take four people and can fit in one chairlift. Well, it might be romantic for a couple of rides too.
In order to get to Skyline Luge Sentosa, you can take the Sentosa Express and alight at Imbiah station, or alternatively, you may also want to enter via the Siloso beach entrance. The attraction is open from Thursday to Monday from 11:00 AM to 7:30 PM local time, and it is closed on Tuesday and Wednesday.
Moreover, here are some highlights to know before you go on the Skyride Sentosa; Since the skyride is an open chairlift, be sure to wear shoes with straps to avoid losing your shoes as your feet will be dangled, then the minimum height to be able to ride the Skyride without an adult is 135 cm and with an adult is 85 cm. Furthermore, when the Skyride rises to the top of the hill, which can often be unnerving for the first time, children, and those who are scared of the height, please be prepared before you take a ride.
So how? Are you interested in trying this attraction? Please include this place in your travel itinerary.