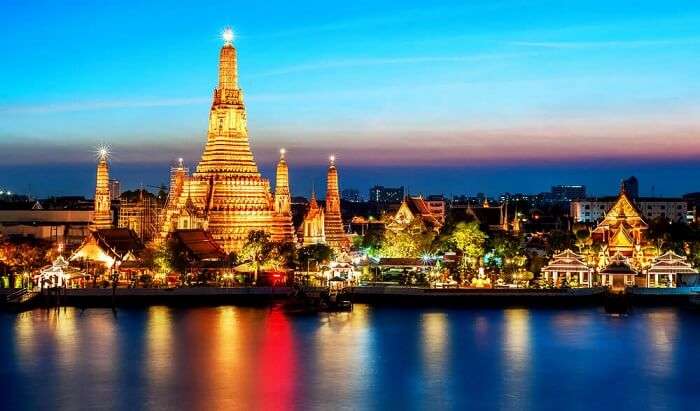 If you are planning a vacation with family, especially with children, Thailand is the right destination for you to visit. Thailand is not only famous as a place for cheap shopping and nightlife that is spectacular and sparkling.

Here too many entertainment venues that are suitable for families. Of course, it's not enough to just explore Bangkok for one day, so it's recommended to stay at the Family Hotel Bangkok Novotel Sukhumvit 20.

Curious about what family attractions in Thailand that you can visit with children? Following the review.
Sea Life Bangkok Ocean World
Sea Life Bangkok Ocean World won the title as the largest aquarium in Southeast Asia because one of the reasons it has a collection of tens of thousands of marine life from all over the world.

Uniquely, the aquarium is located in a mall, precisely located at the Siam Paragon Mall. Sea Life Bangkok Ocean World is very suitable to be visited as a vehicle for family education recreation.
Jomtien Beach
On Jomtien beach, you can see the sunset while playing golden sand. You and your family can also do some activities such as snorkeling or swimming on the beach, which is loved by many children and can be done throughout the year.

You can also do jetski and paragliding. The most popular sport that can be done here is kitesurfing where the wind is able to blow surfers up to as high as 3 meters.

When you are tired of playing, you can enjoy the food at a seaside restaurant while watching an enchanting show of Thai culture.
Madame Tussauds Wax Museum
This Place is not only in Europe or America. In Asia, there is also this museum, one of which is in Bangkok.

Here you can take pictures with world-class artists such as Anggun, Leonardo Di Caprio, Britney Spears, Lady Gaga, Beyonce, Madonna, Justin Bieber, Katy Perry, Lady Diana, Barack and Michelle Obama with their workspace settings at the White House, Albert Einstein, David Beckham, Oprah Winfrey, and others.

You can also see a statue of two famous figures from Indonesia on display there, namely President Soekarno and singer Anggun C Sasmi. Madame Tussauds Wax Museum is located on the 6th floor of Siam Discovery Mall.

Art in Paradise
An interesting family tourist spot in Bangkok like a Bangkok Art in Paradise Museum. This place is a three-dimensional museum where you can take pictures with the background of three-dimensional paintings.

The result is as if you are in the painting. This eye illusion museum has dozens of unique images that seem alive. This 3D art museum occupies 2 floors neatly arranged in such a way with a clean and shiny floor.

Here there are many exciting 3D works to be interesting spots for selfies taking pictures. The Art in Paradise Museum in Bangkok can be visited at Esplanade Mall, Bangkok.
Dream World
At a glance, Dream World is similar to Fantasy World in Jakarta. Here you and your family can play in a variety of exciting rides and 4D cinema. At Dream World, there is also a Snow Town ride, where children can feel the sensation of a cold snowy place.

Instead, to be able to enjoy all the rides at Dream World, you and your family must spend all day. Because there are many interesting rides to visit. It is recommended that you buy Dream World tickets online first so you can save more.
Amazon Cartoon Network
A family tourist spot in Thailand that should not be forgotten is the Amazon Cartoon Network, which is located on the east coast of Bang Saray Bay, Thailand. Amazon Cartoon Network officially opened this October 2014. Here you and your family can find real versions of various Cartoon Network mainstay characters and mascots, such as Ben 10, Chowder, and Powerpuff Girls, through the educational game Cartoonival Zone.

Here children can also watch Live Shows performed by stuntmen who wear the Cartoon Network character. In addition to children, there are also rides for games that stimulate adrenaline, such as Humungaslide Water Coaster, which will make you glide super fast. There is also another exciting vehicle that is the Omniverse Zone vehicle, which is a superfast water rollercoaster that is able to glide from towers as high as 23.4 meters.