There are many outdoor activities options you can enjoy with your family and your beloved ones in Singapore. One of them is Skyline Luge Sentosa which is located on Sentosa Island, Singapore. This outdoor activity area is the first and largest luge in Southeast Asia which also provides Skyride.
At Skyline Luge Sentosa, you can enjoy a variety of tracks consisting of four types of tracks, including The Jungle Trail, The Dragon Trail, The Kupu Kupu Trail, and The Expedition Trail. This outdoor activity arena is suitable for all ages, so it is safe for children. Before entering the Skyline Luge Sentosa arena, it will be great for you to know the following things to maximize your vacation experience with your family and loved ones. Skyline Luge Sentosa promotion also can be found in Traveloka Lifestyle SuperApp, to make your holiday experiences more special.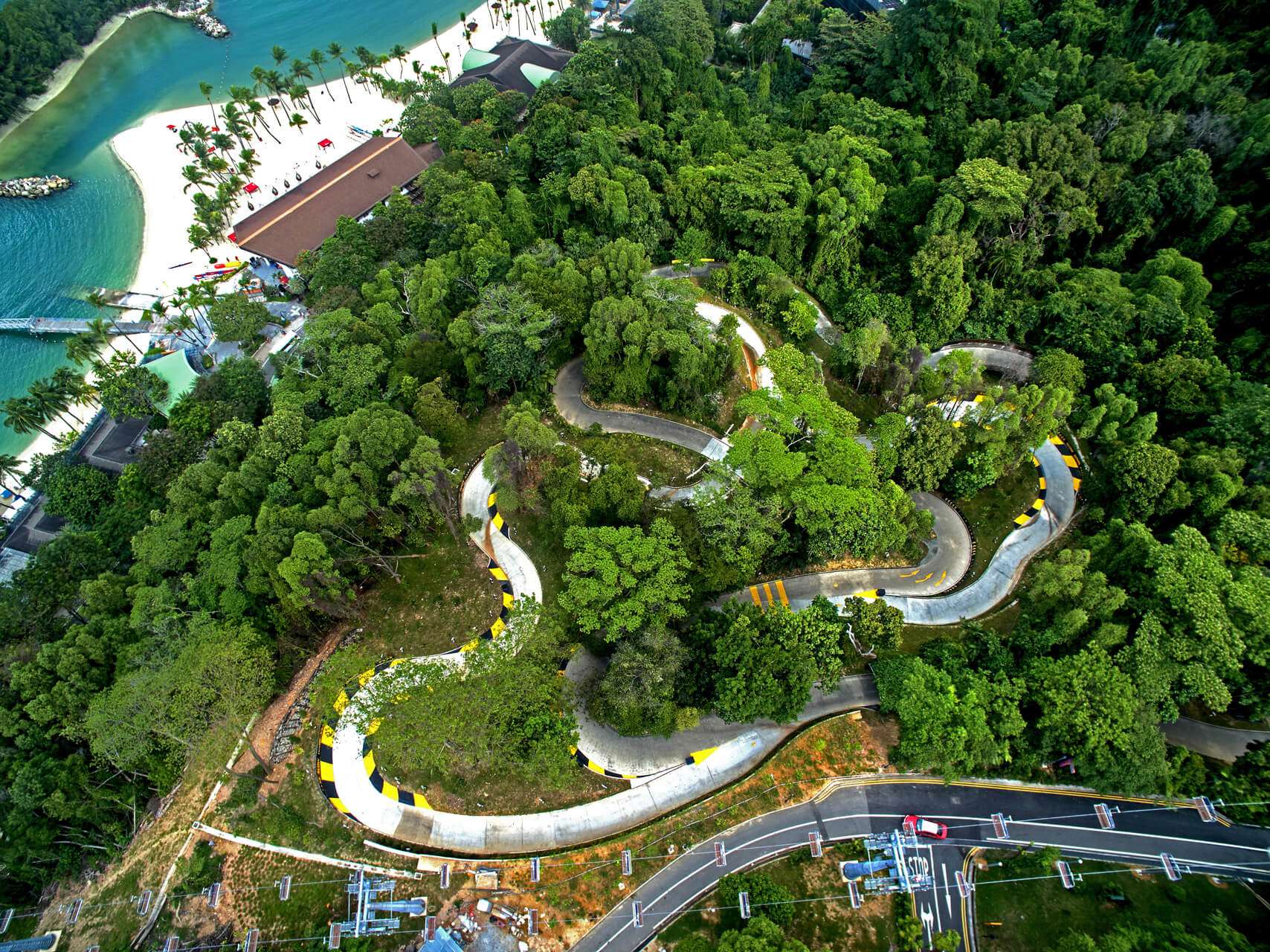 Tracks of Skyline Luge Sentosa
Skyline Luge Sentosa has four different types of tracks with Skyride. The tracks provided are specially designed to be fully controlled by Luge train users. Yet, users still get the feeling of adrenaline and being challenged, which makes your holiday experience with your family even more enjoyable. In addition, Skyline Luge Sentosa is the pioneer of the first-night Luge track rides, which are decorated with various beautiful colored lights.
The four tracks in Skyline Luge Sentosa include:
Butterfly Trail
This is the newest track in Skyline Luge Sentosa. Designed with a length of 638m, the Kupu Kupu Trail will take you to dive into a mystical forest and experience driving a Luge train freely.
Expedition Trail
For those of you who love adrenaline, the 658m long track can be an option that crosses the rainforest on Sentosa Island. On this track, you will enjoy the rainforest on Sentosa Island, equipped with various types of exciting tunnels, so you can blast your time with family.
Jungle Trail
This 628-long track will give you the sensation of wandering in the forest with the unforgettable atmosphere you have ever encountered. There will be so many great experiences you will find with your family when passing through this track. Enjoy the forests on Sentosa Island with a pleasant breeze to give a different experience with family vacation activities.
Dragon Trail
This 688m long track is the longest Luge track in Skyline Luge Sentosa. Along the way, you will encounter dragons hiding behind the lush forest leaves, making your track experience becoming even more unforgettable!
Purchase Skyline Luge Sentosa Tickets
The experience of passing various types of adrenaline-pumping tracks will be one of the unforgettable moments you can find at Skyline Luge Sentosa. You can enjoy four fun tracks and Skyride at Skyline Luge Sentosa by purchasing tickets online through the Traveloka Lifestyle SuperApp. Purchases can be made through the official Traveloka website or applications found on the Appstore or Playstore.