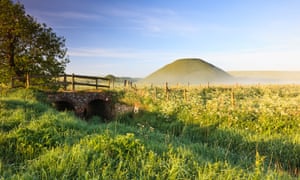 Spring is primarily about transformation and the promise of summer. It fights a titanic struggle, for winter is loath to let go. Eventually spring wins through, and greens the drab-brown land until its flowers cover winter's grave.
Above all, spring is a mighty metamorphosis that would turn any caterpillar green with envy. Wave upon wave of rejuvenation occurs, over entire landscapes, over whole countries. At its zenith, massive changes occur daily: swallows arrive one day, orange-tip butterflies appear the next, then nightingales, and so on. It offers us new epiphanies each day, each sunny hour.
So, spring can transform us, too, if we allow it to enter into us, and we into it. Fortunately, there are many ultra-special places – spring's heartlands – which can help us be enriched by the season.
Silverdale, North Lancashire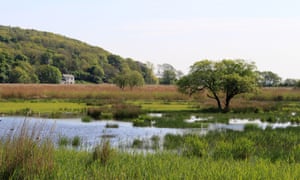 Spring makes the Arnside and Silverdale Area of Outstanding Natural Beauty a place of essential pilgrimage. The AONB is spread over undulating countryside of rocky limestone hillocks, peaty valleys and coppice woods, linked by a labyrinthine network of lanes and footpaths, perfect for pottering and second honeymoons.
Magical places abound, such as the Fairy Steps, the Trough (a shallow gorge), the nature reserves of Gait Barrows and Leighton Moss and, a short way to the north, the towering massif of Arnside Knott. Best of all, there is limestone pavement aplenty, banks of primroses and choirs of willow warblers.
Cwm Soden, Ceredigion Coast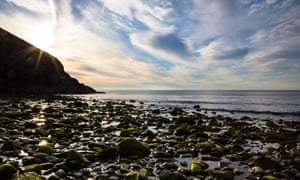 This undiscovered sea combe running into Cardigan Bay, in the secret land of Ceredigion, is Wales at its very best – full of legend, myth and mystery. The rushing, gushing stream recites poetry, in Welsh. Spring sparkles here. You will leave part of your soul behind.
There are two options on this National Trust route: for the longer "butterfly walk", park at Cwm Tydu bay and follow the coastal path north over Caerllan Cliffs, looking out for carpets of sky blue spring squill and listening out for displaying choughs. It's best to turn inland towards Pen-y-graig and then descend the valley (following numbers 1, 2, 6, 5, 4 and 3 on the NT route). For a shorter circular walk, miss out the first stretch of coastal path, by parking near Pen-y-graig church.
Heddon Valley, Exmoor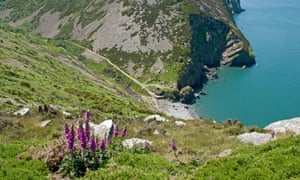 Warning: leaving this piece of paradise-on-earth hurts. This valley in the north-west corner of Exmoor national park has it all: intimacy, hanging oak woods, bracken, gorse and scree slopes, a stream with dippers, firm footpaths leading to a rocky cove with memorable views along the Exmoor coast, easy-access routes, loos, a National Trust shop with ice-cream and a picturesque half-timbered Victorian pub, and afternoon tea. Yet it remains unspoiled (though midweek visits are the quietest).
Strangely, this valley stands apart: it is like no other on Exmoor, and it has its own sunny, sheltered climate. Buzzards circle overhead. You can plan a route in advance, or just arrive and be guided by the spirit of the place.